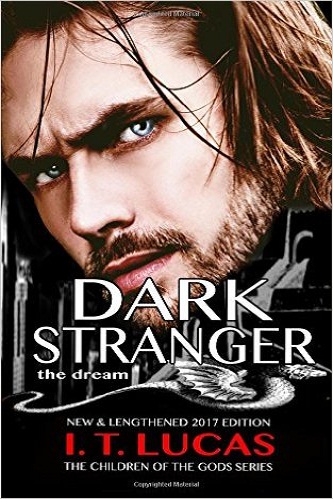 "Love Love Love this book! This book had me hooked right from the beginning! I had to read every book in the series one right after the other and I can't wait for the next! This is probably the best series I've read and that's saying a lot since some of my favorite Authors are JR Ward, Christine Feehan and Sherrilyn Kenyon!"
Check Out What Readers Said about Kindle/eBook!
"I was happy to come across this book on one of its free days, I downloaded it and spent the whole day reading it. I found it highly engaging, it not only kept my attention throughout the entire book but also had me wanting more! I love the uniqueness of each character and how the author revealed their personalities so well, really getting the reader deeply involved with each of them. Anytime an author can get you feeling something while reading their work, you know you have found a talented author and I.T. Lucas had my emotions all over the place throughout the entire read! Great story, exciting characters, vivid imagery and hot romance! What more could I ask for? I can say that I anxiously look forward to the next books in the series and more from this author all around! Highly recommend!" By Mary Leckie
"Paranormal Romances take over a HUGE part of my library. When I found this one and read the description, I knew I had to read it. I've never read any book like it and don't think I ever will. No one can write like I.T. Lucas!
The story is set in L.A. where there are immortals who ascended from Goddesses and Gods. We follow the story of the son of the last Goddesses who goes by the name of Kian. His sister Amanda is tasked to find mortals with paranormal abilities who have the dormant gene to be transformed into other immortal beings. We then meet Syssi, Amanda's assistant, who proves to have the sought gene." By Cayce Hrivnak
Product Details
Author: I T Lucas
Kindle price: Paperback $12.99
Series: The Children Of The Gods Paranormal Romance Series
Paperback: 348 pages
Publisher: CreateSpace Independent Publishing Platform; 3 edition (December 14, 2016)
Language: English
ISBN-10: 1541126467
ISBN-13: 978-1541126466
Product Dimensions: 5 x 0.8 x 8 inches
Shipping Weight: 1 pounds (View shipping rates and policies)
Average Customer Review: 4.2 out of 5 stars See all reviews (455 customer reviews)
Amazon Best Sellers Rank: #43,001 in Books