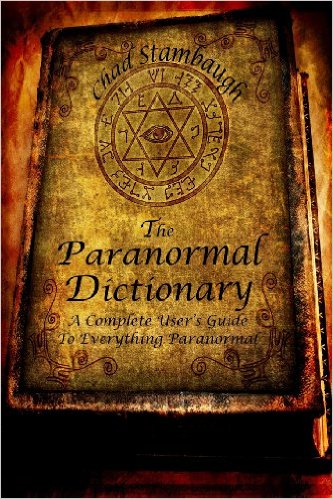 I've put this Dictionary together not just for the Paranormal Investigator, but for everybody in the paranormal field period. This book is for the person who studies Parapsychology, Ufology, Cryptozoology and all the other fields of expertise that falls under the paranormal realm. The words and definitions that are contained in this book is the most complete compilation that has ever been put together anywhere. The words and definitions that are in here have been extensively researched and cross checked for accuracy and truthfulness. The entries in this dictionary gives coverage to the most frequently used words in the paranormal field.
Check Out What Readers Said about Kindle/eBook!
"I have to say, this thing is HUGE! And I love it. It's packed full of information.
This book is amazing! I plan on cracking this thing open frequently. I like learning, as we are ALL learning. And while there are some who know a lot, nobody knows everything. This book will be an immense help to me." By Lamborghini Gal
"I bought this book because the author has a radio show on one of my favorite radio networks. That being said I bought it with great expectations. The author keeps calling himself a best seller yet his top ranking has been 401,158 in books sales. Unfortunately like is the case with many in the paranormal field this man has done nothing more than collect others stories (in this case definitions) and published it while calling himself an author. The information in this book is useful, but is readily available on 100s of paranormal websites that offer a dictionary of paranormal terms. In short if you are not willing to do a little research of your own buy this book, but if you are not afraid to Google the phrase "paranormal dictionary" and read a free online version of this "book" it will save you a lot of money and some shelf space." By Michigan Ghost Man
Product Details
Author: Chad L. Stambaugh
Kindle price: Paperback $27.95
Paperback: 786 pages
Publisher: CreateSpace Independent Publishing Platform; 1 edition (December 10, 2013)
Language: English
ISBN-10: 1484887565
ISBN-13: 978-1484887561
Product Dimensions: 6 x 2 x 9 inches
Shipping Weight: 2.7 pounds (View shipping rates and policies)
Average Customer Review: 3.8 out of 5 stars See all reviews (26 customer reviews)
Amazon Best Sellers Rank: #685,221 in Books