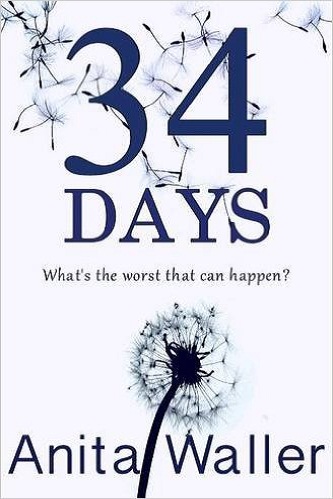 34 Days: A gripping psychological thriller from an international best-selling author
How much can your life change in just 34 days?
Anna and Ray have been married for thirty-five years. They are parents and grandparents and appear to be a normal couple. But behind closed doors something isn't right.
On the day of their wedding anniversary Anna makes a decision that changes everything and throws her family into turmoil. Anna will discover that she is not the only one who has suffered and by leaving Ray she sparks a series of events so awful that it might just end in murder…
34 days is a stunning psychological thriller from the best-selling author of Beautiful & Angel. It will appeal greatly to fans of Kathryn Croft, Rachel Abbott, B A Paris & Louise Jensen.
Check Out What Readers Said about Kindle/eBook!
"Quite an engrossing story, a very fast read. Hooked me in right away and kept me til the end. It's been some time since I've read such a captivating story and this one is that and more. This story was original and gripping. Highly recommend!" By Luis O. Bello
"I really felt horrible for the two women in Rays life. Happy that Anna got away from him, and happy that Jenny confided in her. But everything turned crazy from secrets that were kept. I loved this book, and couldn't put it down. I read it in one day because I needed to know what was going to happen. It will stick with me for awhile." By gail
Product Details
Author: Anita Waller
Kindle price: Paperback $10.99
Publisher: Bloodhound Books (October 3, 2016)
Language: English
ISBN-10: 0995511160
ISBN-13: 978-0995511163
Product Dimensions: 5.2 x 0.6 x 8 inches
Shipping Weight: 9.9 ounces (View shipping rates and policies)
Average Customer Review: 4.0 out of 5 stars See all reviews (176 customer reviews)
Amazon Best Sellers Rank: #164,644 in Books